What a year! I am honestly glad I survived 2015, though it was a year of greats, it was a little overwhelming at times. I am ready to welcome 2016 with open arms and with lots of big plans! As much as I am not a resolution type girl, I do like fresh starts…an opportunity to clean the slate a little bit and get a do over for all the "fixables".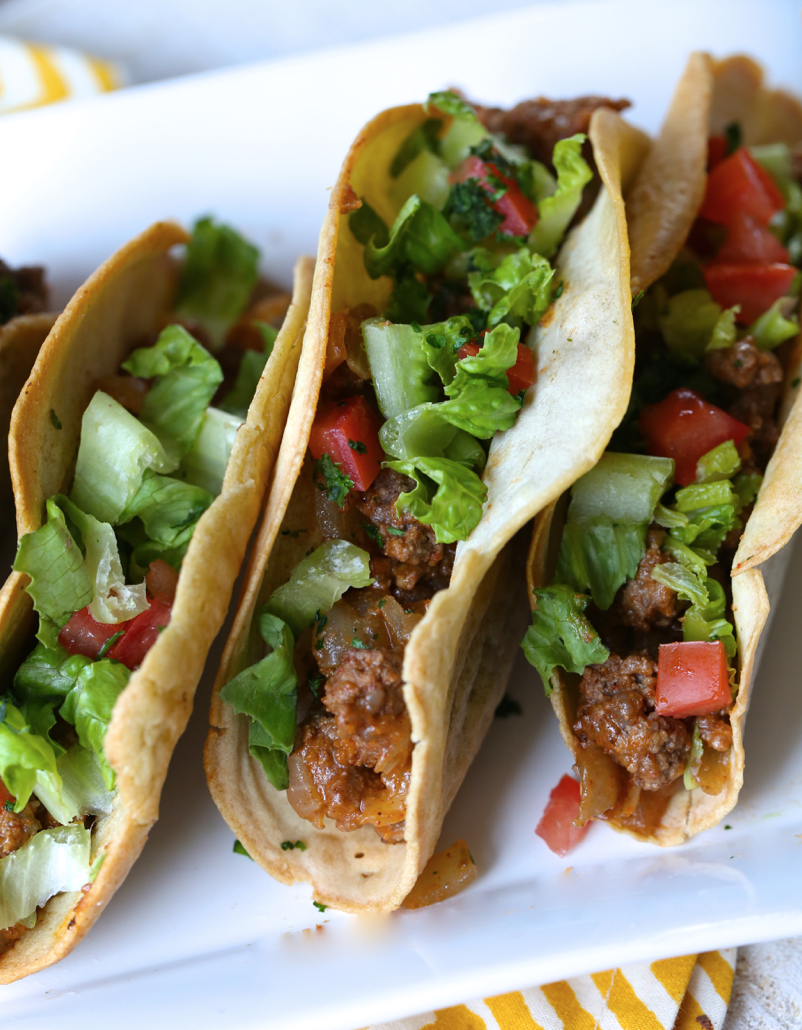 Speaking of fixables, I am known to fix up some tacos like a beast, you know, being a Texas gal and all. See that there photo of crispy taco shells? Welp, they're paleo and the recipe has never been released before. Want to know how to make them all YOURS before its official release later this year? Keep on scrollin' y'all!!!
To kick off 2016 I am super excited to be a part of the BEST PALEO RECIPES of 2015 with 200 of the year's best paleo recipes along with some seriously talented folks! If you are in the mindset to start the year off right and stay committed to your health, I urge you to check out this line up! This ebook is so easy to navigate, you'll wish all your digital reads worked like this one! Go HERE to read more!
Still thinking about PALEO TACO SHELLS? I don't blame you, I'm a big ol' fan myself. I finally figured out how to make taco shells that are thin and crispy and perfect for stuffing with savory ground beef, lettuce, tomato, salsa and avocado. What you like sour cream? Go for it, I won't stop you. So here's the deal, when you buy the BEST PALEO RECIPES EBOOK I will personally send you my EXCLUSIVE TACO SHELL RECIPE that is not published ANYWHERE. All you have to do is send me your purchase confirmation of the ebook to jennifer@predominantlypaleo.com and I will send it to you!! Easy peasy!
Grab your BEST PALEO RECIPES EBOOK HERE and don't forget to email me your purchase confirmation for taco mania!!!!