Have you ever had that friend that tells you how awesome your birthday gift is going to be, except that your birthday is months away??! "You'll love it," she says. And then you get to count down until you actually get to open the darn thing?!
Well I might be that friend… Because I am here to announce that I am WRITING A BOOK!!!!!!! And I am so excited I can't even wait to share with all of you except that I can't yet.  Because it isn't available yet; ya know on account of it not being completely written yet and all.
But the good news is, I can give you some of the details and even share some glimpses into some of the dishes I've been making.  First off, it is a Grain + Dairy Free SOUTHERN COOKBOOK.  It encompasses everything South of the Mason-Dixon Line, including TEX-MEX, CREOLE/CAJUN, SOUL FOOD, GULF SEAFOOD, and plain ol' MAMA'S HOME COOKIN'.  I wanted to share with y'all what I know best, and quite frankly this is IT!!!
I will have everything from CHICKEN N' WAFFLES, COLLARD GREENS, APPLE CRISP, CHICKEN FRIED STEAK, OKRA, FULLY LOADED NACHOS, CHOCOLATE PECAN PIE, FRIED SHRIMP, CRISPY BEEF TACOS, and on and on and on.  There are over 100 recipes of mouth watering SOUTHERN FOOD, but made without grain, dairy, or refined sugar.  And to top it off, many recipes are egg and nut free, for those with food sensitivities.
So the bad news is y'all have a little longer to wait.  But the good news is, when this releases, it will help BRIDGE THE GAP from those homemade favorites made with white flour and white sugar to a cleaner lifestyle! Can I get a YEEHAW??! Now take a quick lookie look at these tasty morsels I cooked up for you below.  And know that y'all on my SUBSCRIBER LIST will be the FIRST to get your mitts on these! Stay tuned Y'ALL!!! Pre-sale information can be found HERE!
COLLARD GREENS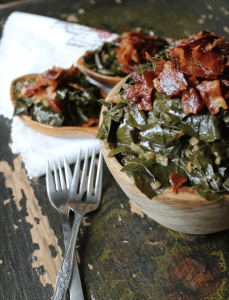 FULLY LOADED NACHOS
CHOCOLATE PECAN PIE
 FRIED CHICKEN
HOMEMADE SALSA + PLANTAIN CHIPS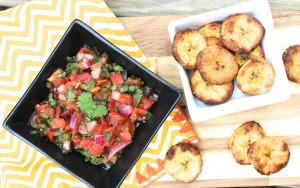 MINI DINNER ROLLS
CHILE CON QUESO
CHICKEN N' WAFFLES