My favorite holiday recipe belongs in our kitchens year round. These Grain Free Sausage and Cheddar Balls have one delicious ingredient that will keep you coming back!
---

My mom made them year after year with our favorite not-so-healthy biscuit mix, sharp cheddar and breakfast sausage. Because the sausage already has seasoning, you really can throw these together without much effort at all. But here's the best part…
They can be breakfast, they can be lunch, and they can be dinner. They can be snacks. They are basically every meal and quite frankly, you might want them to be. And I use ingredients like THIS one so the quality is high and there's no sweat over nutrition. So here's a funny story for you.
I made these over the Winter break and took them to our pod people when we celebrated Christmas with our two families. Having grown up with them, I suspect I may have taken them for granted all these years. My friend Stacy said it was her favorite part of our spread, and lemme tell you, we feasted.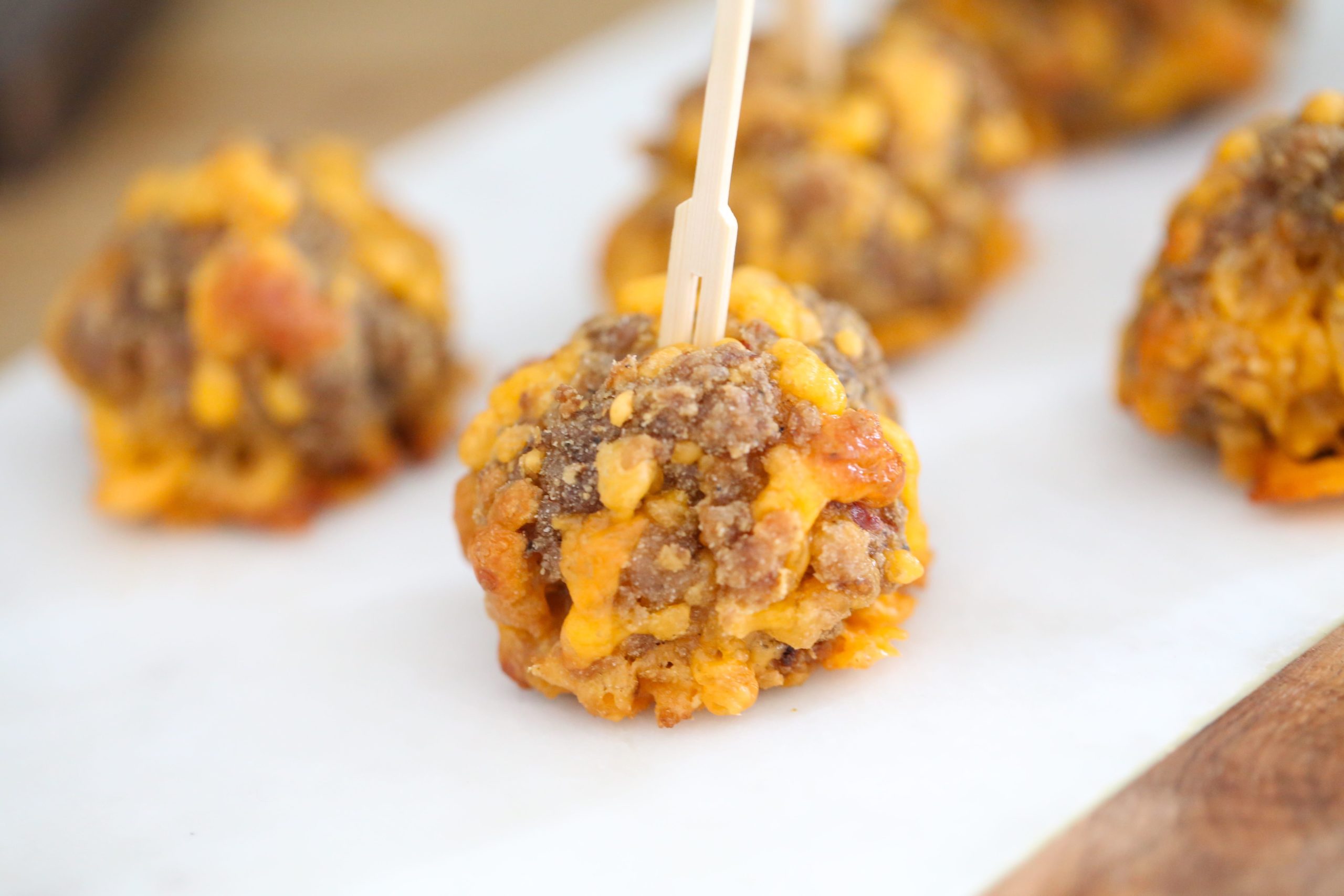 I was a little shocked and thought maybe she was pulling my leg. But she asked that I leave the leftover sausage balls with her (we snuck off with some roasted potatoes in trade), and she told me the next day that she hid them and heated them up for breakfast. I don't know why that tickled me so much, but it did. Today she reminded me that I hadn't blogged this recipe yet when she called me asking for how I take 5 minutes to throw these puppies together.
So here we go, the recipe that can barely be called a recipe, but is worth its weight in gold nonetheless. Grab these 3 things and get started, you won't be sad you did.
Print
Grain Free Sausage and Cheddar Balls
1

pound breakfast sausage

16 ounces

cheddar cheese

1

–

2

tablespoons water
Instructions
Start by preheating your oven to 350F
Combine the ingredients in a medium sized mixing bowl, saving the water for last in case it is not needed
Work the ingredients together by hand. If it is a little dry add a tablespoon of water so that you can incorporate all of the flour mix in
Form 1.5-2" balls of the mixture and place them on a baking sheet
Repeat until all of the sausage mixture is gone
Bake for 20-25 minutes
Carefully remove from oven
Serve warm and yes you can serve them with ranch dressing and you won't be hated