Disclaimer: This post is in partnership with World Market, one of my favorite home brands of all time. All opinions and recipes are my own.
Empanadas Two Ways: Picadillo + Chocolate Dulce de Leche
---
Since I basically live at World Market buying food props and fun furniture, I jumped at the chance to work with them! They are currently executing a "Recipes from Around the World" campaign and I thought my yuca dough sounded like the perfect element to loop in. World Market has tons of International Favorites that make for quite the collab! I decided to offer a Spanish-inspired empanada duo, because one is never enough! So I've created Empanadas Two Ways: Picadillo + Chocolate Dulce de Leche, because if for some crazy reason one of them isn't calling your name, the other one should definitely speak to you. Plus, every savory needs a sweet companion, if you ask me. The Picadillo option features a few delicious World Market products that collectively make this option a flavor explosion. Those include the WM garlic stuffed olives, the smoked paprika, avocado oil and the cured chorizo. The Chocolate Dulce De Leche dessert empanada also features a few noteworthy World Market ingredients including the dulce de leche, Dang coconut chips, coconut oil, Seed + Bean cornish sea salt chocolate. Don't forget all the other International Food Brands to make your kitchen extra exciting! I know I know, get to the recipes right?! I hear you, my stomach is growling just typing these up! Enjoy y'all! Ingredients: For the Picadillo –
2 pounds yuca, peeled/cored (this will accommodate both the picadillo + dessert empanada; if you may have a bit of leftover picadillo filling if you make each)
1/2 pound grassfed ground beef
1 cup petite diced tomatoes
1 ounce chorizo
1/4 cup chopped carrots
1/4 cup garlic stuffed olives
1/4 teaspoon smoked paprika
1/2 teaspoon sea salt
1/4 teaspoon ground black pepper
1/2 teaspoon onion powder
3 tablespoons avocado oil plus more for frying
For the Chocolate Dulce de Leche –
Preheat your oven to 350
To begin making the yuca dough, bring 10 cups of water to a rolling boil and carefully drop in the chunks of yuca
Boil the yuca for 20-25 minutes or until fork tender, drain it and allow it to cool for a few minutes
Now place the yuca in a heavy duty mixer (preferably one with a tamper) and pour in your 3 tablespoons of avocado oil
Use the tamper to urge the yuca chunks into the blades until they form a nice smooth dough. Work quickly as to not overheat your blender
Spoon the dough onto parchment paper and cover it with a kitchen linen while you make the filling
To make the filling, chop the garlic stuffed olives and chorizo
Cook the ground beef until browned over high heat in a skillet (around 5-8 minutes) then add in remaining picadillo ingredients and cook covered over medium heat for another 10 minutes
Now divide your dough into two equal parts (if making the dessert empanadas too), otherwise divide the dough into approximately 16 pieces
Take one piece of dough and roll it into a ball, then flatten it into a disk around 4 inches in diameter
Take a couple teaspoons of filling and place it in the middle of the disc, fold the disc over, encapsulating the filling and then pressing a fork against the edges to keep it sealed
Place each empanada on a baking sheet until you've completed filling as many as you plan to and then bake them for approximately 10 minutes
While they are baking, heat your avocado oil for frying in a medium sized skillet over medium/high heat
You do not need to put a ton of oil but you'll want enough to cover the bottom of your skillet, maybe 1/8″ deep
Once your empanadas are baked, transfer them in small batches into the hot oil and brown them for a couple of minutes on each side or until they are crispy and browned
FOR THE CHOCOLATE DULCE DE LECHE option, follow steps 1-6
Then take the chocolate bar, break it into smaller pieces and combine it in a food processor or blender with the coconut chips
Blend the chocolate and coconut together until it is sort of like chocolate shavings or small chunks (you don't want the pieces too big or they will pierce the uncooked empanada dough and force it open)
Now pick up steps 9-15, using coconut oil to fry,  to complete your dessert empanadas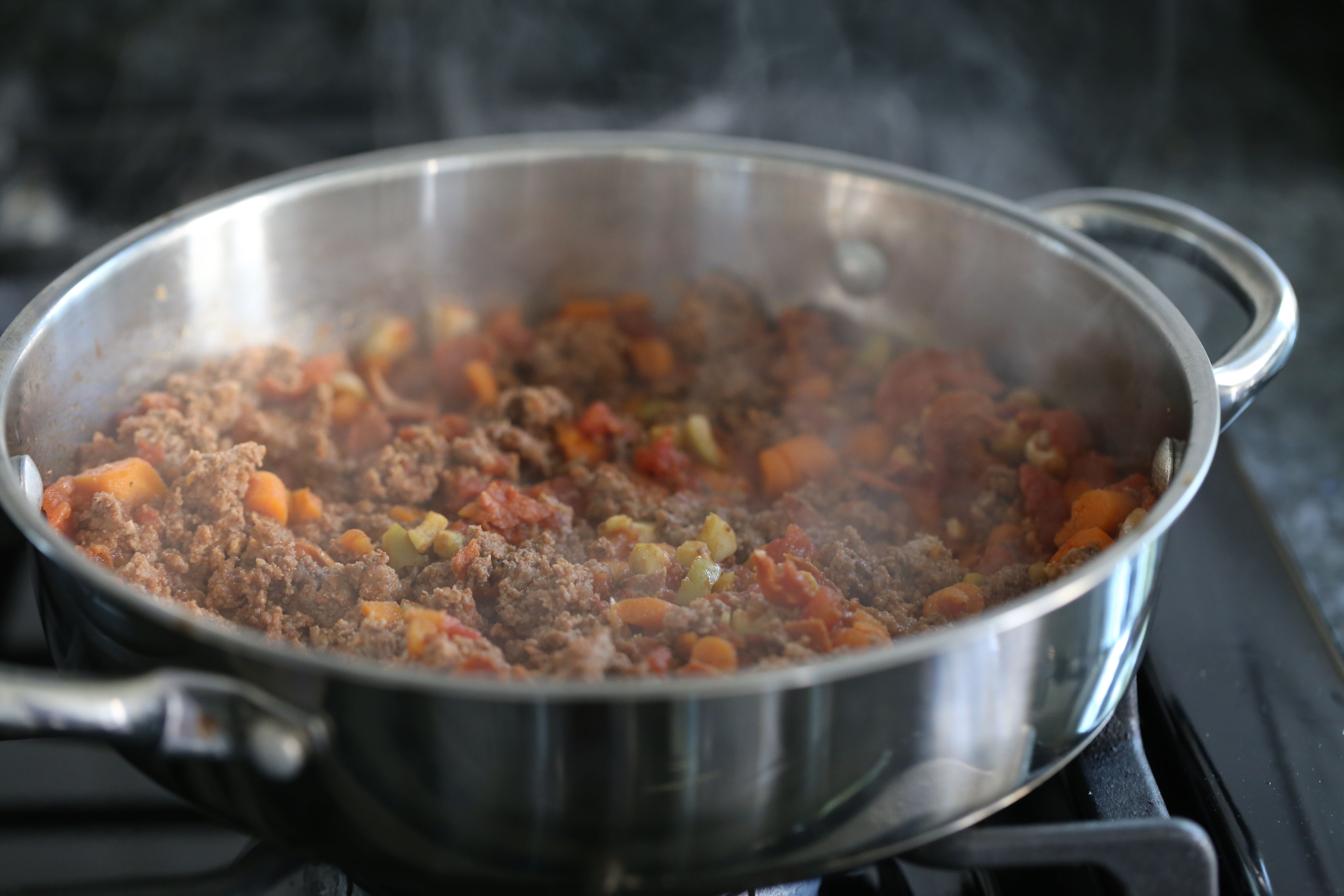 Want the pretties too!? I used THIS placemat and THESE plates to complete the look!!!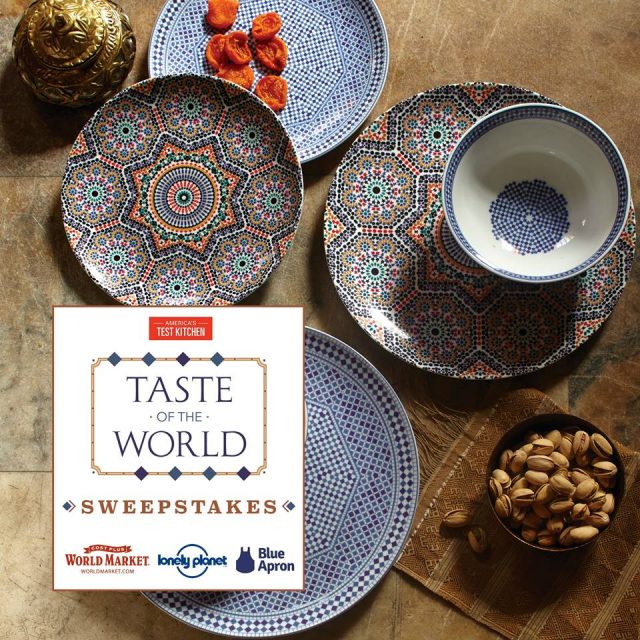 Bring a Taste of the world home! Enter America's Test Kitchen's Taste of the World Sweepstakes for a chance to win $5,000+ Grand Prize including a gift card from Cost Plus World Market. Enter now! http://bit.ly/29AO2eY