Shopping for safer skincare can be complicated and expensive. In this Clean Cosmetics Drugstore Edition post, I show you how to save on a few items so you can splurge on others!
---
First I want to briefly discuss why finding cost-effective safer cosmetics might be beneficial as well as some of the pitfalls. The obvious benefit is saving money, who isn't trying to budget better and not be wasteful? There are very few people who do not have to consider cost and I'm thinking this post is not for them! But for the rest of us, budgeting carefully to save for the things we do want to splurge on is very important. I personally love a good brow gel and I do use Beautycounter's because I find it to be the best quite honestly, but if I could save there to spend on active ingredient safer SKINcare, I certainly would. Second, without fail, every time I travel I end up leaving behind a cosmetic item that I can't live without. Y'all know I don't leave the house without mascara, so what does a girl do? I find the next best thing, and many times that means the only accessible ones are at the drugstore. So knowing what I can use there that won't cause harm is super convenient. And third, one of the reasons I joined Beautycounter to begin with was because their mission was to put safer products into the hands of EVERYONE. Not everyone shops online and not everyone has endless funds to spend. But many do hit up their local Walgreens or CVS to grab cosmetics and skincare, so I wanted to know first hand, what safer options are out there for us?
Before I share my finds, I do want to mention one thing. Safer is relative – so just because these items rank well on EWG or Think Dirty does not mean the companies all go the extra mile. What do I mean by this? I mean that HOW and WHERE they source Mica to avoid harming children in the process, or whether or not they batch test for heavy metals is not likely. So the ingredients themselves in these products may not be inherently "Bad," but some of them likely have room for improvement. Also some information has not been updated for the most current formulations, so there is always an opportunity for ingredients to change (for better or worse).I think this is worth noting for those who tend to want extra protections still may need to avoid drugstore picks. That said, let's take a look at what I found! (Disclaimer: I have not purchased any of the following products so I cannot vouch for their effectiveness, ease of use, or feel on the face)
Mascara
This mascara is by Maybelline is part of their new Green Edition line. There are multiple products but I had trouble finding rankings for any of the other items in the line. This one ranks a 3 on EWG and in a pinch would definitely be one I'd consider. Click HERE to purchase.
Eyeliner
Almay All Day Intense Eyeliner. Ladies and gentlemen, this one is actually EWG verified! Can we get an amen. So exciting. Buy it HERE.

Foundation
This Covergirl Clean Matte Oil Control Foundation ranks well on EWG and is very affordable. Click HERE to purchase.
Almay Smart Shade ranks well on EWG, though not all shades rank equally. Worth noting when considering this product. The highest ranking was 4 though which is still not terrible. Buy it HERE!
Flower Beauty is the product line by Drew Barrymore. While it touts being safer, it seems to really depend on the product itself. This concealer, however, ranks very well on EWG and I can vouch for it that it does indeed do a decent job when I tried this one myself! Buy it HERE!
Neutrogena CC Matte Cream ranked very well on EWG and while I have not tried it, I'm very curious to see how this one performs! Find it HERE!
Mineral Primer
Physicians Formula Mineral Primer has great ingredients and a great pricepoint. For people who swear by primers, this might be a good one to try. Find it HERE!
Bronzer
Physicians Formula Bronze Booster is actually a favorite of mine. I've had it for years and while I don't wear it daily, I do love the look and feel of it when I do want a little extra pizazz. Find it HERE.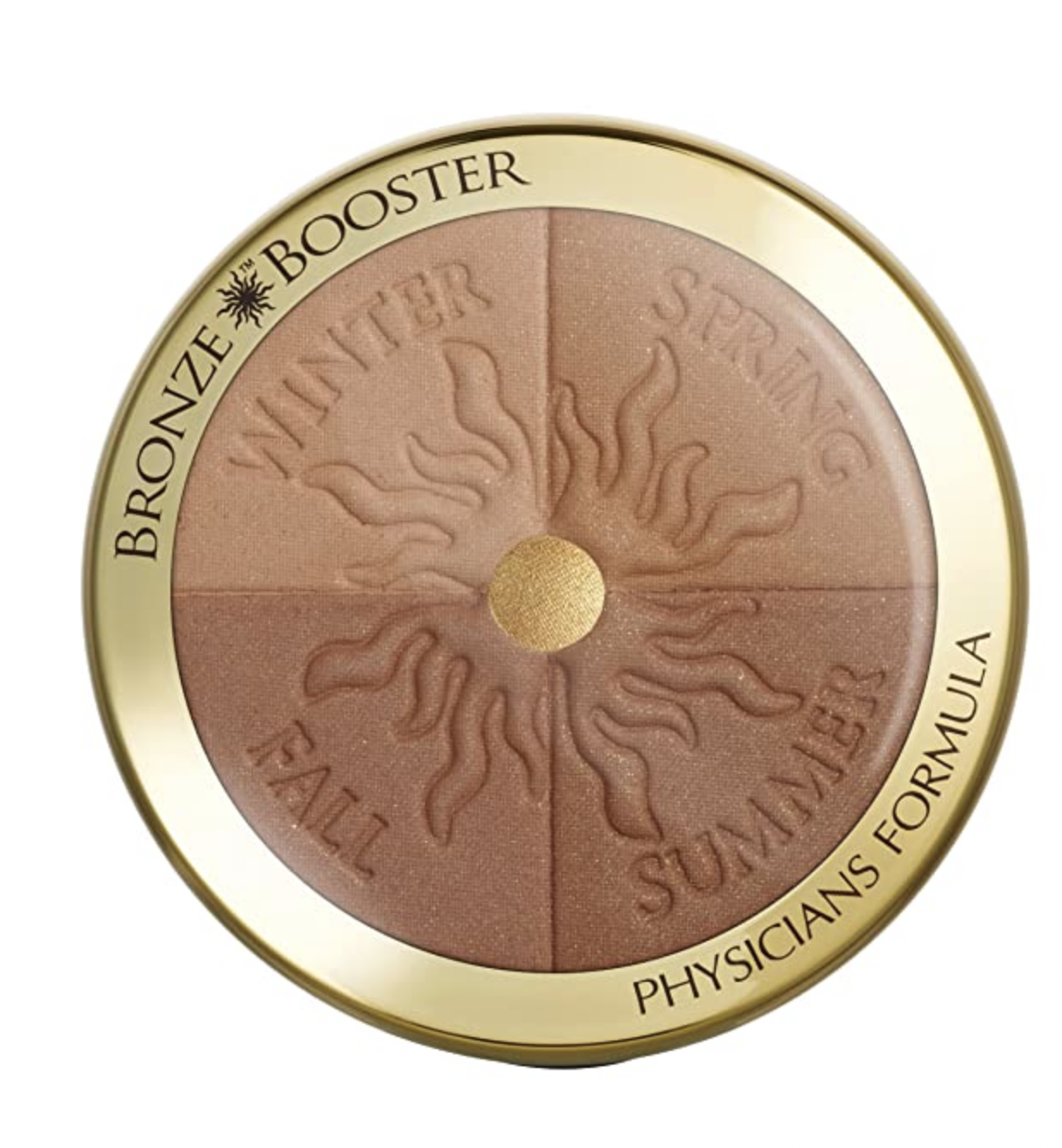 Blush
Burts Bees Blush comes in a variety of colors and ranks a 1 on EWG! While we can't know how they source their mica, that's a great rating! Buy it HERE!
Flower Beauty Powder Blush has some beautiful shades and rates a 3, not too shabby!
Eye Shadow
Burts Bees Eye Shadows have some gorgeous shades and rank a 1 on EWG! Find it HERE!
Physicians Formula has some extensive eye shadow options. Remember again, mica sourcing and heavy metal testing not necessarily considered in this scoring. Buy it HERE!
There is one more brand I'd like to single out that was new-to-me at the drugstore. It is called Uoma by Sharon C. It ranks VERY well across EWG in almost all of their products. It's black-owned, embraces diverse pigmentation in its selection of foundations, and has a bunch of fashion-forward, fun names and products. As I looked up the products in EWG while standing in the aisle at the store, there were very few poor-scoring products and I love the merchandising, packaging, and messaging of the brand. I definitely will be trying these out on my own to see what's what!