With leaves turning and the chill in the air, these Crispy Chewy Paleo Gingerbread Cookies are a done deal! Have an entire batch prepared and baked in under half an hour!
---
Yesterday was quite the day. America showed up to vote in historic numbers and the entire world watched to see what might happen next. As I've recently mentioned (and not so recently), stress is a huge trigger for me when it comes to being symptomatic. Even being around certain people or certain personalities can sort of get the cortisol flowing and do things to my body that I don't love. 
So yesterday, I tried to busy myself with things that would be proactive and adaptive coping mechanisms (oh look, I remember something from my psych classes). And honestly, I didn't even realize I was doing this until later in the day when I realized I had not checked the news once and even treated myself to my first manicure in TWO YEARS!
One of the side effects of my day, were these Crispy Chewy Paleo Gingerbread Cookies that were sort of accidental and me entering the zone where I could escape everything else swirling around me. The kids were home for election day so it was an added bonus that they could relax, enjoy a day altogether mid-week, and nosh on some homemade cookies. The day turned out pretty darn good indeed.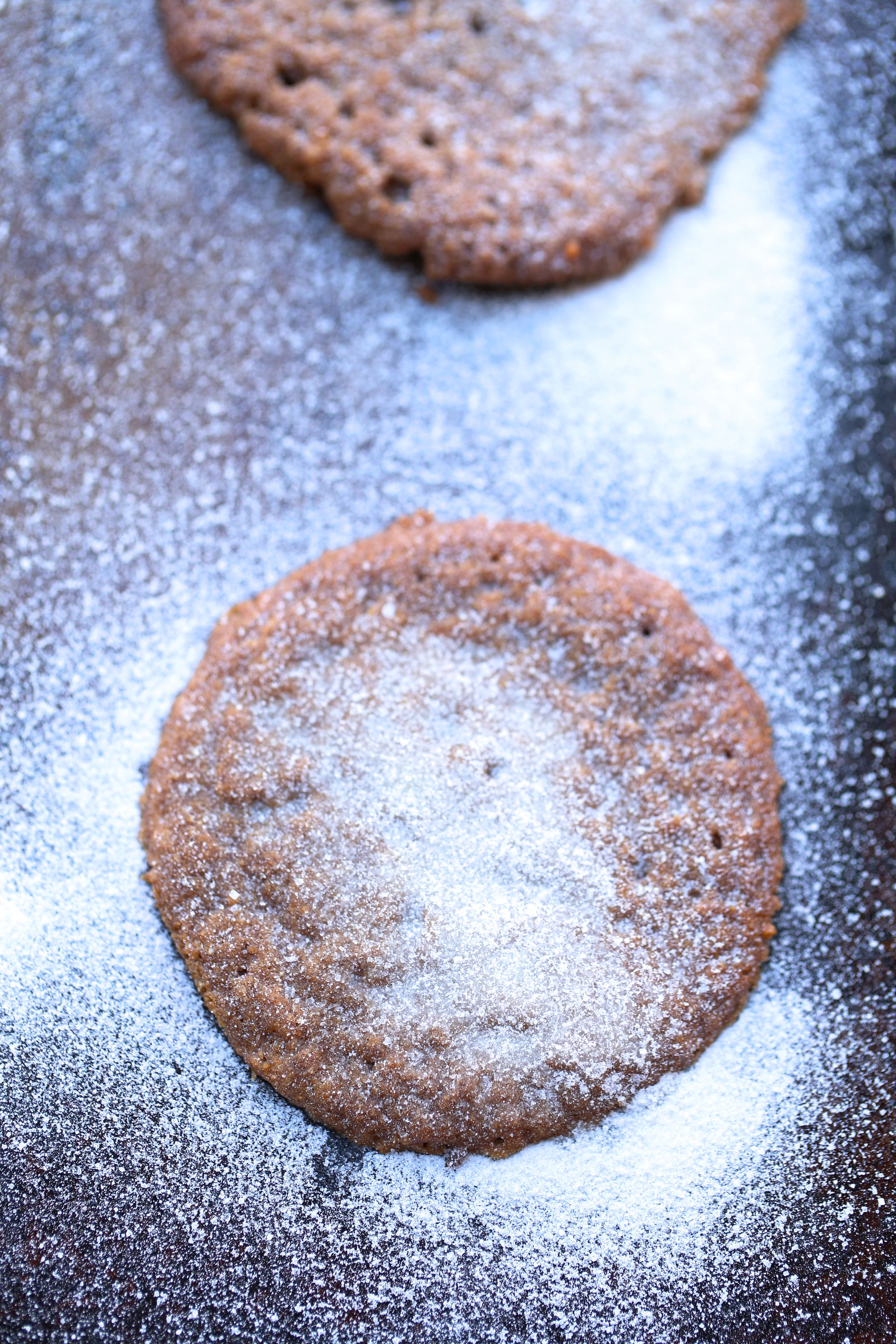 Print
Crispy Chewy Paleo Gingerbread Cookies
Instructions
Preheat oven to 350F
Combine all ingredients in a mixing bowl and use a fork to combine well, adding gelatin last
Using a cookie scoop, deposit cookie batter spaced a couple inches apart on a large baking sheet
Bake for around 12-13 minutes and then remove the baking sheet from the oven and allow to cool COMPLETELY
The gelatin is the binder in lieu of egg and needs to cool in order to prevent the cookies from completely falling apart
Once they are cool you can transfer them to a plate and serve sprinkled with organic powdered sugar (not paleo) or tapioca starch and maple sugar combined if desired